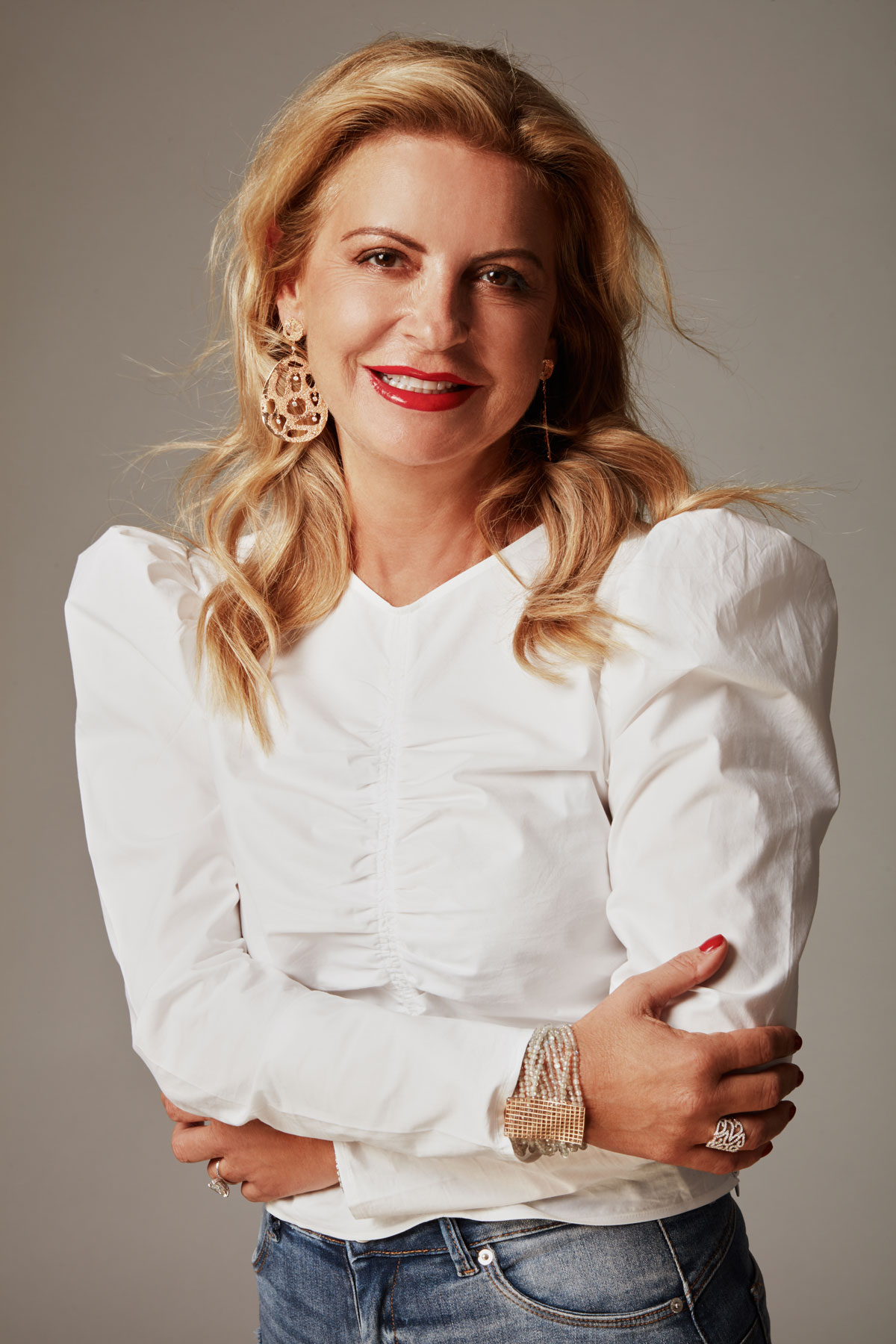 Fabienne Belnou is a talented creative woman who arrived in Luxembourg when she was 20. Driven by a tireless will and determination, she created her own brand of European Luxembourg jewellery in 1993. She quickly became an icon in the world of luxury jewellery in the Grand Duchy.
Her creativity and craftsmanship have earned her the famous "made in Luxembourg" label and the unconditional loyalty of her customers.
Today located in the heart of the historic district of Luxembourg City, a stone's throw from the Grand Ducal Palace, she welcomes her customers in a modern and refined creative space. It is an ideal location for this unique jewellery store that brings together project design, manufacturing and marketing under one roof. The shop overlooks the production workshop, which can be seen through the glass staircase leading up to it.
Fabienne Belnou imagines exclusive pieces and original made-to-measure collections, surrounded by her dynamic and passionate team. Customers share their ideas and wishes with her so they can collaborate and create a unique piece of jewellery that suits them. They can also turn to her to transform old family jewellery in order to bestow a resolutely more modern style on them by giving them a second life. Constantly inspired and seduced by what surrounds her, Fabienne, who is full of ideas, makes the first sketches of the jewellery. Once the design is finished, the gemstones are selected from their best international suppliers and an order is then placed with the manufacturing workshop run on site by master jeweller Lauro Lichius.
See our jewellery